RapidBuilt is an ingenious new hangar system that comes in a kit in modular form, and can be a temporary or a permanent hangar.
Can also be used for hay sheds, machinery sheds, or to cover just about anything.
It is designed around span sections of 3.5 meter long that bolt together, and can be handled by a single person, to create a hangar of varying width and length.
This is a unique Australian designed and patented concept which can produce a very cost effective alternative to the traditional hangars. The hangar can be installed in a day or dismantled in a day, and are NT cyclone rated.
For the complete range of Rapidbuilt Shelters, there are only 8 different components used to build the complete range.
The covering is Colorbond and they come in varying opening widths of 11m,13m,16m,19m, 21m and 24m, and roof lengths from 8.5m, 12m, 15.5m, 19m, 22.5m and 26m.  We can also supply the heavy duty range from 28 to 37 meter span for larger applications.
The bases are held in with steel rods (for temporary installation), or for permanent structures you can use an earth mount with a 30 cm steel disc imbedded into a 1.6 meter hole, or use conventional concrete footing.  The enclosed version with doors is being designed at the moment.
The hangar systerm is NT cyclone rated, and full plans, council specification and installation notes can be supplied at time of purchase.  
You can build it yourself without any specialised equipment needed.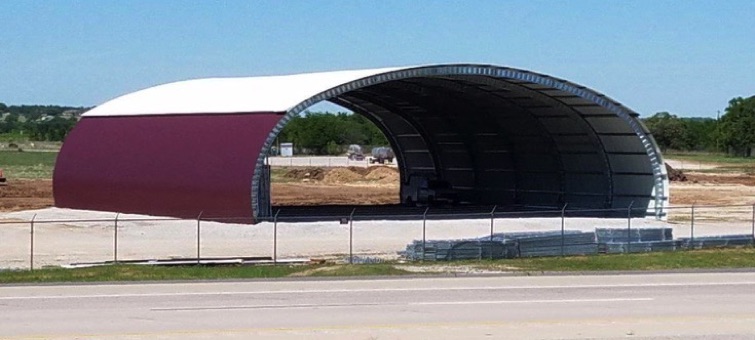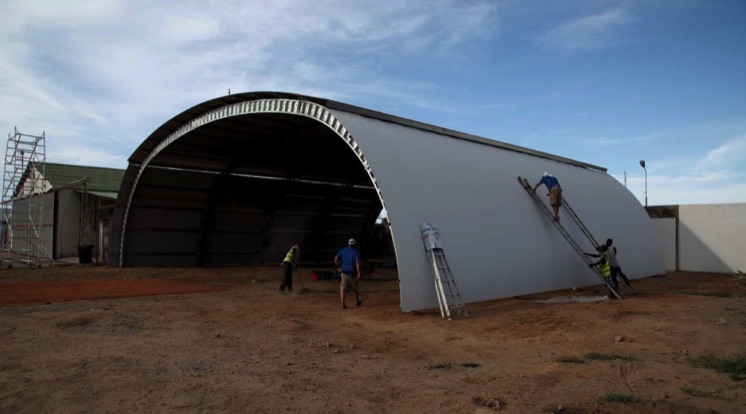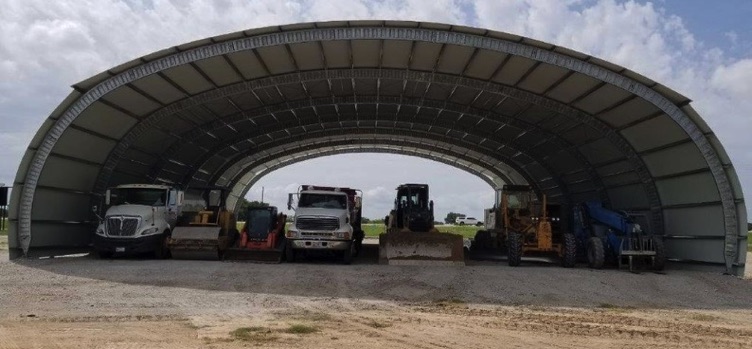 If you are in the Hunter Valley at any time (driving or flying), call in and check out the 16 meter span Demonstration RapidBuilt Hangar at Luskintyre Aerodrome.     For more information, give me a call.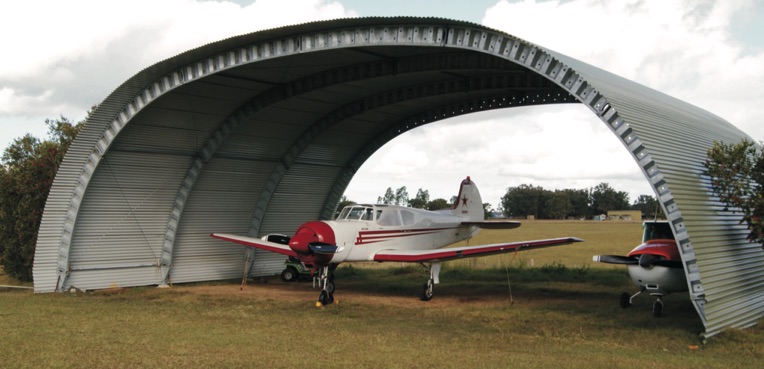 At Rapidbuilt we are constantly improving our range of inovative hangars, to suit all of your aircraft or agricultural needs.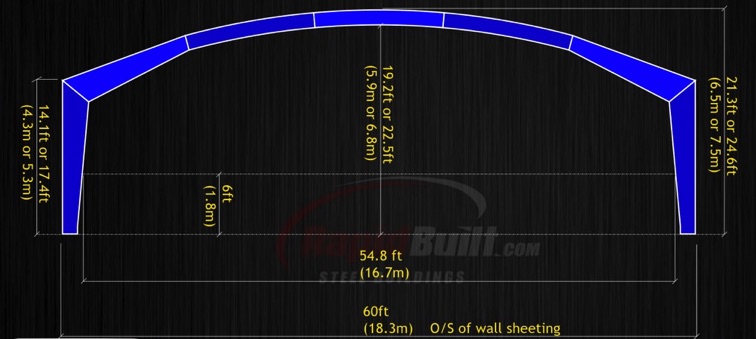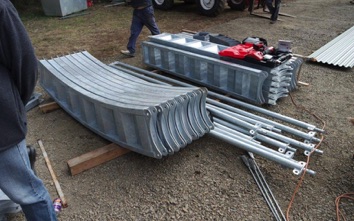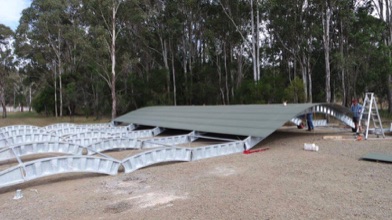 Ultralights Australia - The home for everything you need for ultralight aircraft in Australia. Proud distributors for Quicksilver Aircraft, Starfox Aircraft, Puddlejumpers Floats, Rapidbuilt Shelters and more. Whether it is the Quicksilver GT500, GT400, Sport 2S or MXL2, we can supply kits and parts for all of the above.