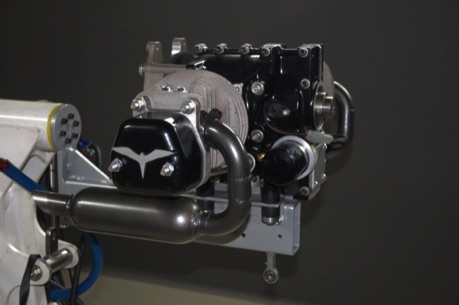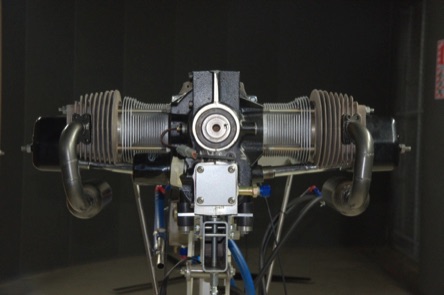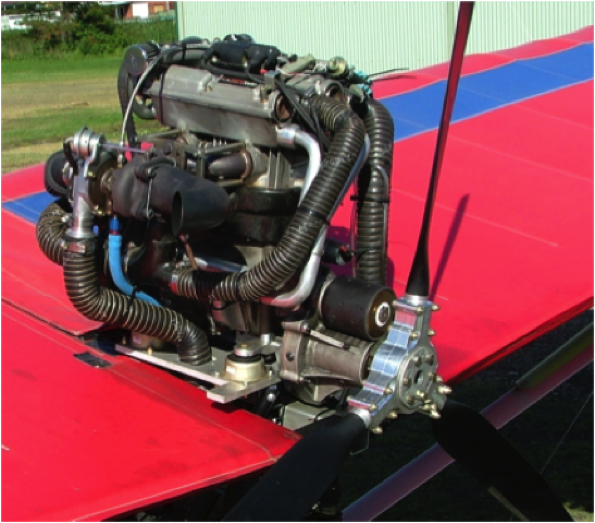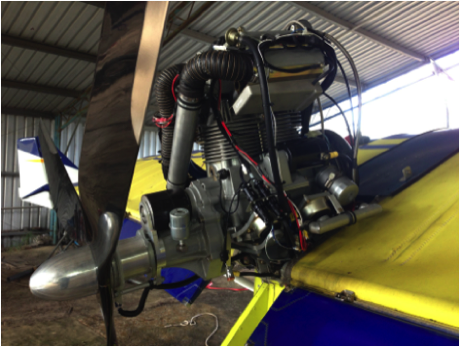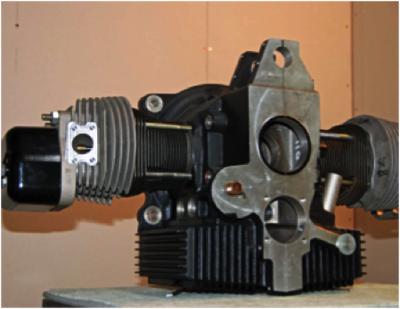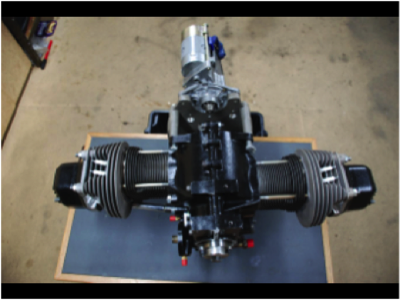 The AEROTWIN Engine is a  65HP 4 STROKE FUEL INJECTED TURBO, WITH GEARBOX, CENTRIFUGAL CLUTCH and INTERCOOLER, and is currently being developed in New Zealand as a suitable 4 stroke replacement for the Rotax 582, in wet and dry sump versions. We are currently have development engines going into some aircraft at the moment for testing.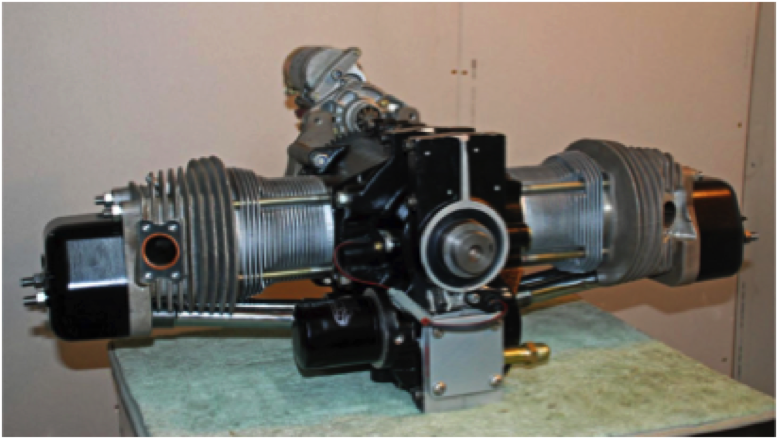 The Aviator HFA is currently being developed in New Zealand by the creator of the Aerotwin 65hp engine (Bill White), as a suitable 4 stroke replacement for the now unavailable Rotax 503.
All the components have now come together and the engine is currently being assembled and should be on the dyno sometime soon if all goes to plan.
The engine  will be using most of the electronic components and gearbox of the Aerotwin 65hp engine.
We will have a wet sump and a dry sump version, and belt drive or Aerotwin gearbox.
THE SPECS:
4 stroke 2 cylinder Horizontally Opposed OHV 2 valves/cyl.
Bore: 94.0mm    Stroke: 69.0mm
Capacity: 957cc (58.40 cu.in)
Cooling: Forced Air
Compression Ratio: 8.75:1    130-140 psi
Output: 50-60hp
TBO: expected 1000 hours.
Weight: approx. 35kg (77 lbs),
with the Aerotwin gearbox approx. 45kg (99lbs) total. + oil tank.
This engine will be naturally aspirated, but can be turbocharged for altitude compensation.
The earlier version of this engine has already run for around 300 hours, with 150 hours on an aircraft.
The early version was a 60-70hp engine with a longer stroke. There were some o-ring issues in the early days, but these were soon resolved and continued with trouble free hours.
This engine will be installed into my Quicksiiver GT400 here in Newcastle sometime over the next few months, after we have had extensive dyno testing in New Zealand.
Ultralights Australia - The home for everything you need for ultralight aircraft in Australia. Proud distributors for Quicksilver Aircraft, Starfox Aircraft, Puddlejumpers Floats, Rapidbuilt Shelters and more. Whether it is the Quicksilver GT500, GT400, Sport 2S or MXL2, we can supply kits and parts for all of the above.